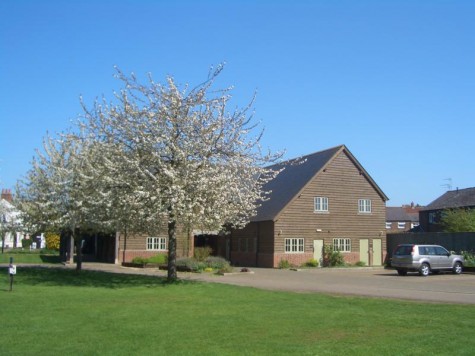 Open from 1st February through to 31st December, the landscaped park provides a mix of both sheltered and open grass spaces. Electric hook-ups supplying 10 amps are provided for each of the 100 pitches.
Access via the single entrance/exit to the site is strictly controlled by a security barrier for all units over 2 metres (6'6"). On arrival, all visitors must report to the house/reception to check-in and have the barrier opened.
Calor gas and Campingaz cylinders are available, as is a small range of camping & caravanning supplies including Elsan fluid. Ice pack re-freezing, battery charging and drying services can be provided on request.
Tourist information leaflets, postcards and stamps can also be obtained. Further tourist information, maps, walkers guides etc can be found at the Tourist Information Centre in the Market Place.  Waitrose supermarket is within easy walking distance.
Toilet & shower facilities are located in the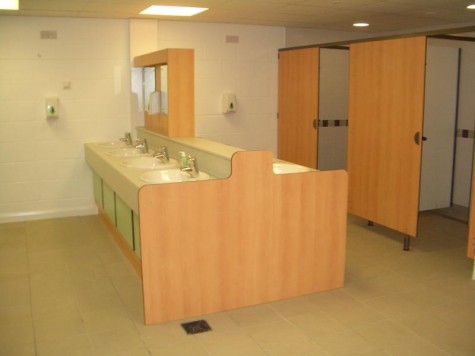 north east corner of the site in a purpose built oak frame building. Facilities include private washrooms, shower cubicles and ambulant disabled toilet cubicles. There is a separate disabled toilet & shower room for RADA keyholders. A dedicated baby changing room, washing-up room with two large Belfast sinks, washing and drying machines and two sluice rooms are also housed within the building; there is under floor heating throughout.
Public telephones can be found in the centre of Crowmarsh adjacent to Jewsons and on the Wallingford side of the bridge.
Drinking water points and refuse collection points are stationed throughout the park. A covered waste water disposal point can be found beyond the balcony.
No ball games are permitted on site. The Riverside Meadows next door and the Crowmarsh Gifford Playing Field and Playground opposite are open for public access and recreation. An outdoor paddling pool and heated swimming pool open from May to September is also located opposite.
Cruises along the Thames depart daily from the bridge between May and September. Day boats can also be hired locally.
There are good public transport links to Wallingford Market Place and Crowmarsh Village.