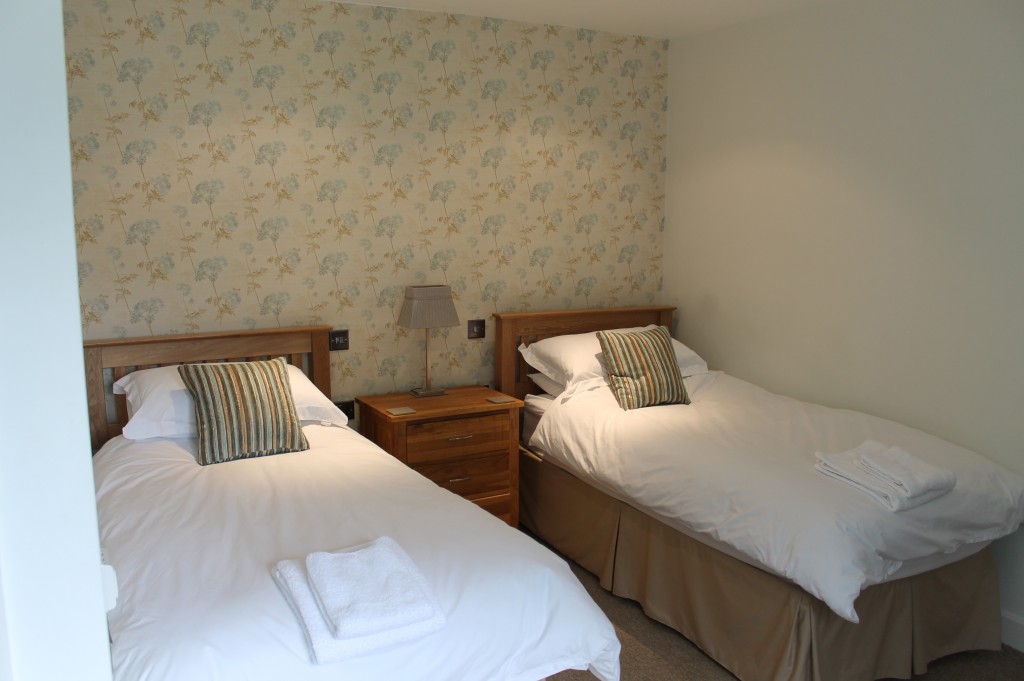 In addition to camping & caravanning, we are pleased to now be able to offer accommodation for visitors.  This new venture has recently opened, is newly fitted-out and decorated to a high standard.
The accommodation is located on the ground floor and is designed and equipped to cater for all customers including wheel chair users.
The room has twin beds, under floor heating, en-suite shower room & toilet with power shower, tea & coffee making facilities, and flat screen tv.
Accommodation is on a room-only basis, however Bridge Villa is located only a short walk from Wallingford where there are many places to eat and drink.
We are ideally situated for businesses in the Wallingford area, walkers on the Thames Path and Ridgeway (National Trails) or for those wishing to join their families on a camping/caravanning break, but who also like a few home comforts!
Tariffs:
Room-only Single Occupancy – £50 per night
Room-only Double Occupancy – £60
per night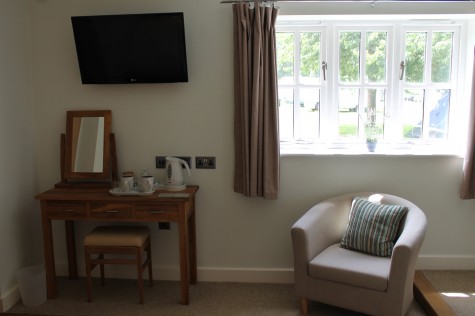 How to Book:
If you would like to stay at Bridge Villa you will need to book in advance of your stay. Availability checks and initial enquiries can be made by e-mail, however we do not take on-line or e-mail bookings.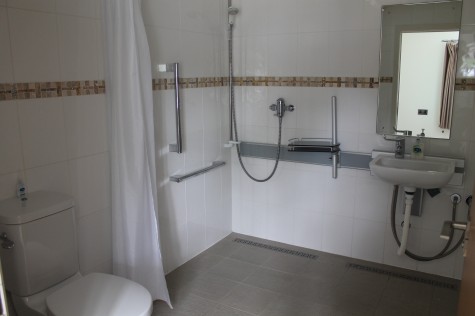 Please telephone us on 01491 836860 in order to make a reservation.  We do ask for a deposit of one nights room rate (non-refundable) which can be paid by credit or debit card and your booking will be complete when you have received confirmation from us.
Arrival and Departure times: 
The room will be ready for you from 3pm on the day of your arrival and we ask that the room be vacated by 10am on day of departure and the key returned to reception.
Cancellation Policy:
A non-refundable deposit of one nights room rate is payable in advance to secure a booking. If less than 48 hours notice of cancellation is given the full balance of the booking will be charged.